Bone Density
We follow the recommendations of the International Society of Clinical Densitometry (ISCD), which suggests that healthy women begin bone density screening at age 65 and healthy men begin at age 70. If you are younger than 65, your physician may request a bone density screening based on existing medical conditions or risk factors.
Image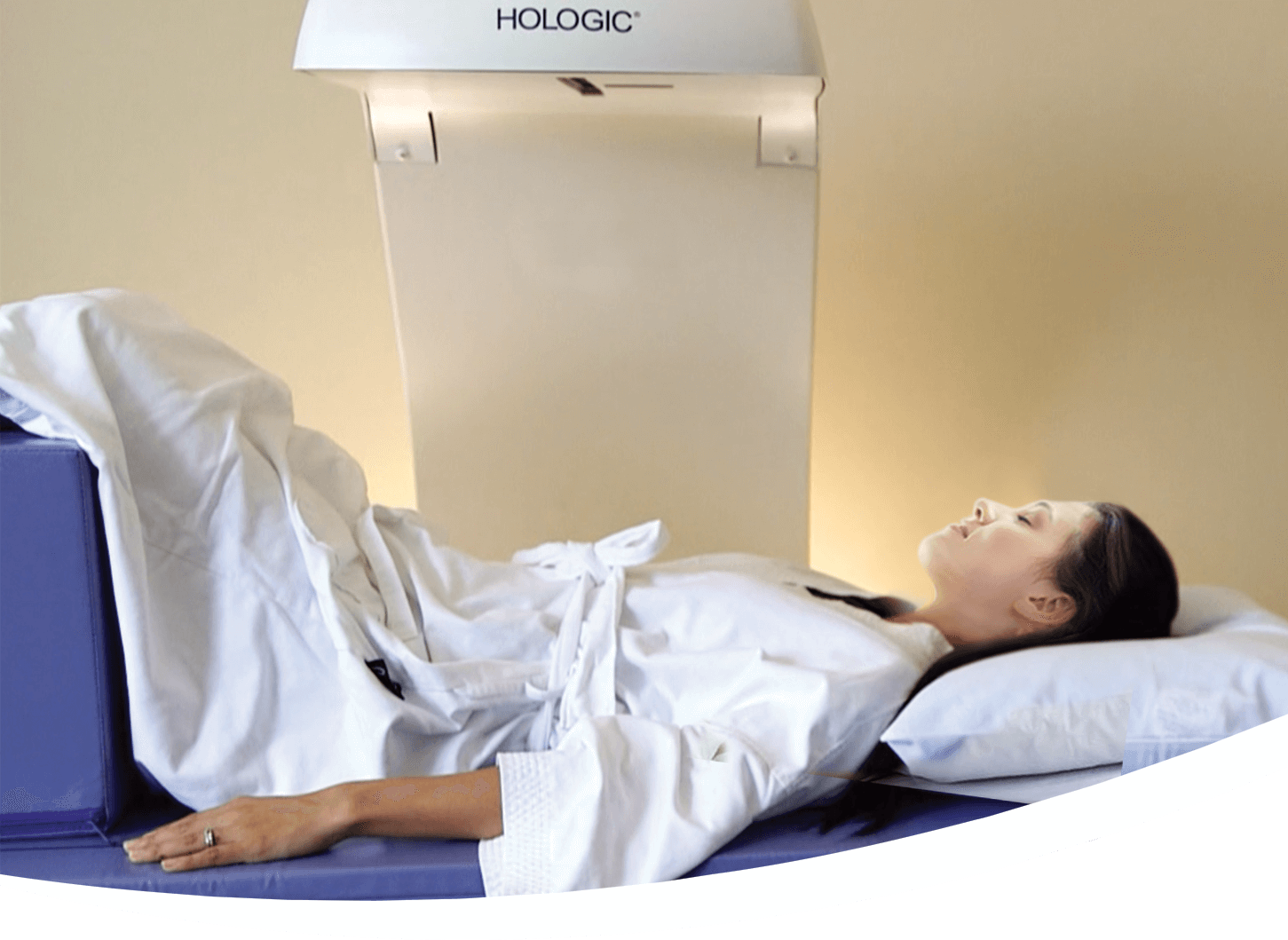 I just had a bone density there... Piece of cake!

Staff is extremely professional and courteous. The atmosphere is calm and restful. This is the place to go!

Elaine, Patient
Insurance Coverage
Many major insurance carriers cover bone density screenings as a part of preventive care.
Don't have insurance?
Please call 469-398-4099 for more information about self-pay pricing. 
How to Prepare for your Bone Density Test
How to prepare for a bone density screening:
You remain fully dressed and will not need to undress or change into a gown for a bone density screening. Wear loose, comfortable clothing without zippers or metal in the back or hip area

Bone density screenings take between 15 and 20 minutes

You may eat and drink normally before and after your exam. Do not take any vitamins, calcium or mineral supplements prior to your appointment

A bone density screening is non-invasive and pain-free

Most insurance plans cover bone density screenings as part of preventive care for those who are of age or are considered high-risk
How to interpret bone density T-scores:
T-scores of -1.0 or above indicate normal bone density, with no concern about bone breakage

T-scores between -1.0 and -2.5 indicate low bone mass or osteopenia, a pre-osteoporosis bone weakening condition that may continue to worsen and lead to fractures

T-scores of -2.5 or below indicate a diagnosis of osteoporosis, a disease which causes bones to become more porous and fragile over time, and more prone to fractures.
Bone Density Screening FAQs
What is a bone density scan?
A bone density scan (DEXA) is a painless, non-invasive screening performed using low dose x-ray technology to measure bone mineral density. Bone densitometry is a safe and non-invasive screening that is commonly used to diagnose osteoporosis and bone loss.
How is a bone density screening performed?
We perform bone density screenings at most of our Solis Mammography centers, and many patients choose to schedule their exam at the same time as their annual screening mammogram. Please note, you will need a doctor's order prior to scheduling a bone density screening. During the exam, you will lie on a padded table and the technologist will use a DEXA imaging device to measure bone density in your hip and spine. The exam takes around 15-20 minutes and requires little to no preparation or change of wardrobe.
Who should get a bone density test and at what age?
Regular bone density screenings are recommended for healthy women beginning at age 65. Physicians may request bone density screenings for women younger than 65 based on certain risk factors. Risk factors include:
Bone fractures
Rheumatoid arthritis
Low body weight or body mass
Lifestyle factors, such as smoking or alcohol use
Use of corticosteroids and other medications
Does Solis Mammography perform bone density screenings for men?
Yes, our bone density scanning rooms are intentionally situated at a distance from our mammography screening rooms so men can enter and exit privately.