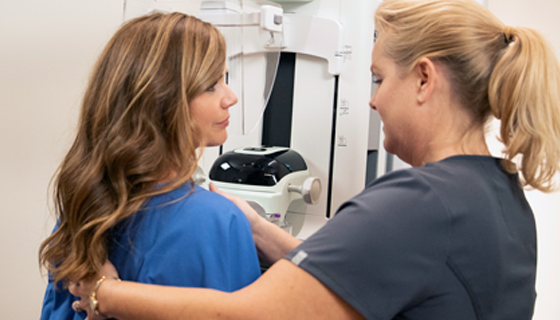 At Solis Mammography, our single focus on breast health has made us the provider of choice for generations of women. Our signature Peace of Mind Mammogram is a promise of comfort, convenience, accuracy and compassion in the very personal act of getting a mammogram. Our foundation of care is built around SmartCurve comfort and 3D accuracy. 
With dedicated breast radiologists, state-of-the art technology, and a woman-centric, high-touch experience, Solis Mammography delivers a better mammogram.
Exceptional Experience. Exceptionally Accurate Results.
54%
3D Increases Early Detection
  93%
     SmartCurve Improves Comfort
We've fully integrated SmartCurve into our 3D mammography systems at all our centers to give you a state-of-the-art screening experience that delivers both accuracy and comfort. Experience SmartCurve integrated with 3D technology at your next visit.
SmartCurve is a revolutionary curved technology shaped like a woman's breasts. By distributing pressure more evenly, it's been clinically proven to reduce pinching and discomfort. In fact, research has shown that 93% of women who previously experienced pain during mammograms found SmartCurve to be more comfortable.
Our Core Values
Delivering an exceptional experience and exceptionally accurate results starts from within the company, with knowledgeable, respectful and engaged team members that live our values every day. 
Compassion
Accountability
Respect
Integrity
Trust
At Solis Mammography, we believe that our promise to our patients begins with our promise to each other.