Chirag R. Parghi, M.D., Named Chief Medical Officer of Solis Mammography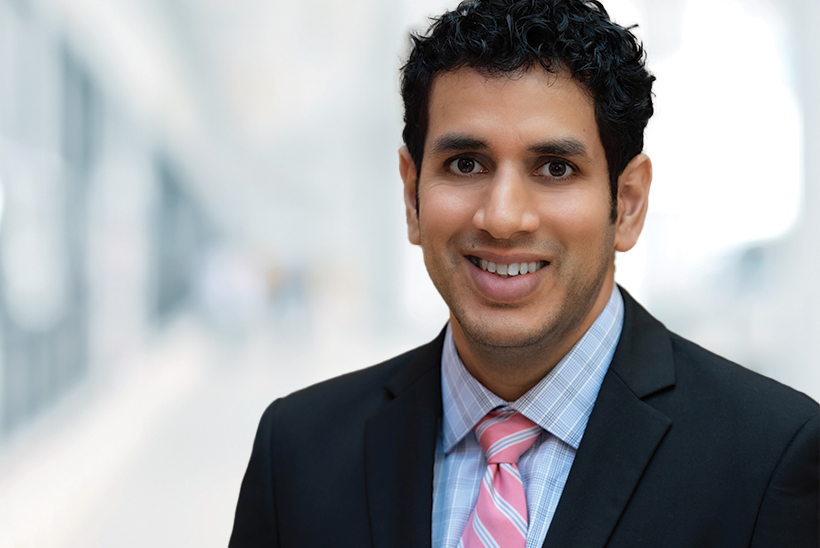 Will Lead Team of More than 100 Sub-Specialized Radiologists Across the Nation
Solis Mammography, the nation's largest independent provider of breast screening and diagnostic services, announced today that Dr. Chirag R. Parghi has been named the Chief Medical Officer of Solis Mammography effective immediately. Dr. Parghi is a board-certified radiologist and fellowship-trained breast imager, who previously served as the interim Chief Medical Director, overseeing the integration of recent innovation technologies into Solis' existing early cancer detection platform.
As the Chief Medical Officer, Dr. Parghi will lead the clinical operations division with an emphasis on elevating Solis Mammography's industry-leading clinical quality. And he will oversee the development of care coordination programs and the advancement of the company's long-term innovation and research agenda. As a practicing breast specialized radiologist, he will also serve as the primary liaison to Solis' team of premiere physicians and clinical partners across the country.
"We're excited to officially welcome Dr. Parghi as our Chief Medical Officer," said Grant Davies, president and CEO of Solis Mammography. "His dedication and enthusiasm for patient care is widely known and universally admired by our Solis family, as is his advocacy for aggressive screening mammography programs. And his understanding of and interest in next generation imaging technologies perfectly positions us for the future."
"As the most influential breast imaging company in the nation, it's our obligation to not just offer services, but to lead," said Dr. Parghi. "As a company, Solis Mammography is uniquely obsessed with early detection and saving lives. Technology is now growing much faster than breast cancer, allowing us to find smaller and smaller cancers. It's an honor and a privilege to be here at this pivotal time and help guide our next steps in advancing care."
Prior to his role as the interim Chief Medical Officer, Dr. Parghi served as the Director of Breast Imaging for multiple Solis Mammography locations in the Houston region. He holds a bachelor's degree in chemical engineering from University of Missouri-Columbia and an M.D. degree from Baylor College of Medicine. He completed his residency in diagnostic radiology at George Washington University and received his fellowship training in breast imaging from Baylor University Medical Center in Dallas. Additionally, he completed an MBA at the University of Houston.