Make an annual mammogram one of your healthiest habits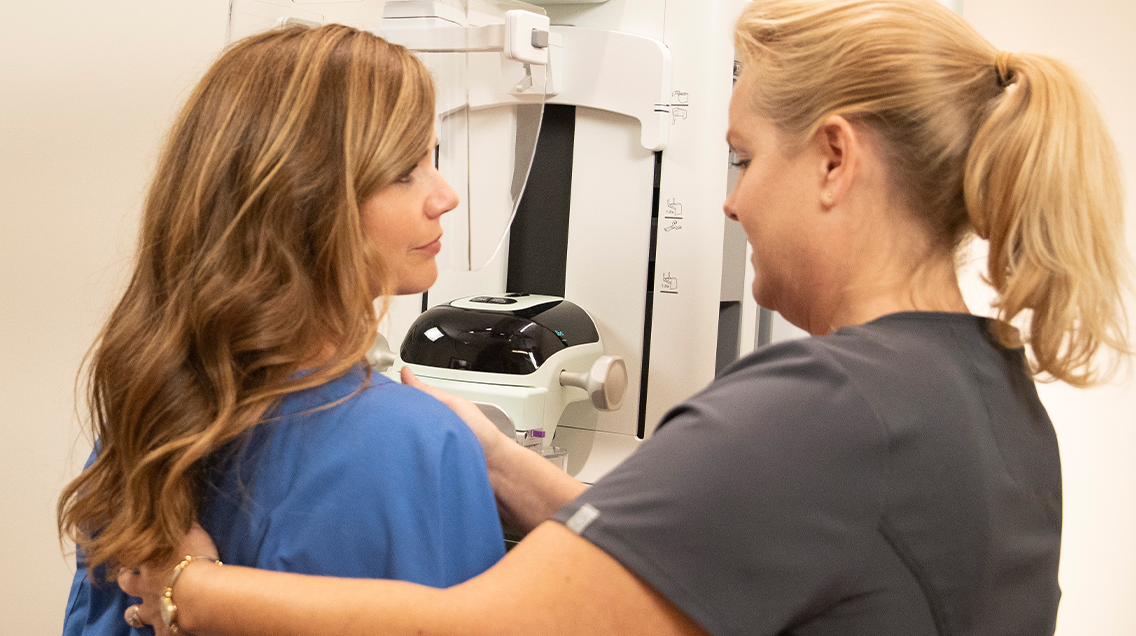 We've redefined the traditional breast screening experience to give our patients greater peace of mind, making it easy for you to choose a better mammogram.
Breast cancer is not preventable, but early detection leads to an almost 100% cure rate. Some breast cancers can rapidly grow within a year. That's why making a habit of getting an annual mammogram starting at age 40 for people with average risk of developing breast cancer is key to long-term health and peace of mind.
Our early detection screening platform that combines 3D mammography, AI and SmartCurve comfort technology provides a more accurate and comfortable mammogram. Because we're completely focused on breast health, appointments take no more than 30 minutes and screening results are available within two business days. You don't need a physician's order to schedule your annual mammogram if you're 40 or older.
We want to be your trusted partner in breast health and help you create a lifetime mammography habit – a habit you can pass down to future generations. Having the same breast-specialized partner year in and year out means that we can monitor breast changes over time and recommend supplemental screenings if necessary.
If you're new to Solis Mammography, we take care of transferring your records from a previous facility. Our centers provide an easy-to-use request form for you to fill out that allows us to retrieve your records.
You can choose a better mammogram. Schedule your mammogram online today.