As the nation's leader in mammography screening and diagnostic services, we have a continuing mission to train and nurture the next generation of highly skilled mammography technologists. The Solis Scholarship Fund provides financial support toward tuition for students in radiologic technologist degree programs who are interested in a mammography career. The fund will encourage and sustain lifelong learning opportunities for students while creating a better-educated workforce for the future.
To Apply
Scholarships will be awarded to radiologic technologist students with an extraordinary drive to serve others, and who have made the career decision to impact lives through mammography.
If approved, students can receive up to $3,500 annually for up to two years to cover tuition.
Applications are being accepted for the upcoming semester.
To apply, click here.
To download your information sheet, click here.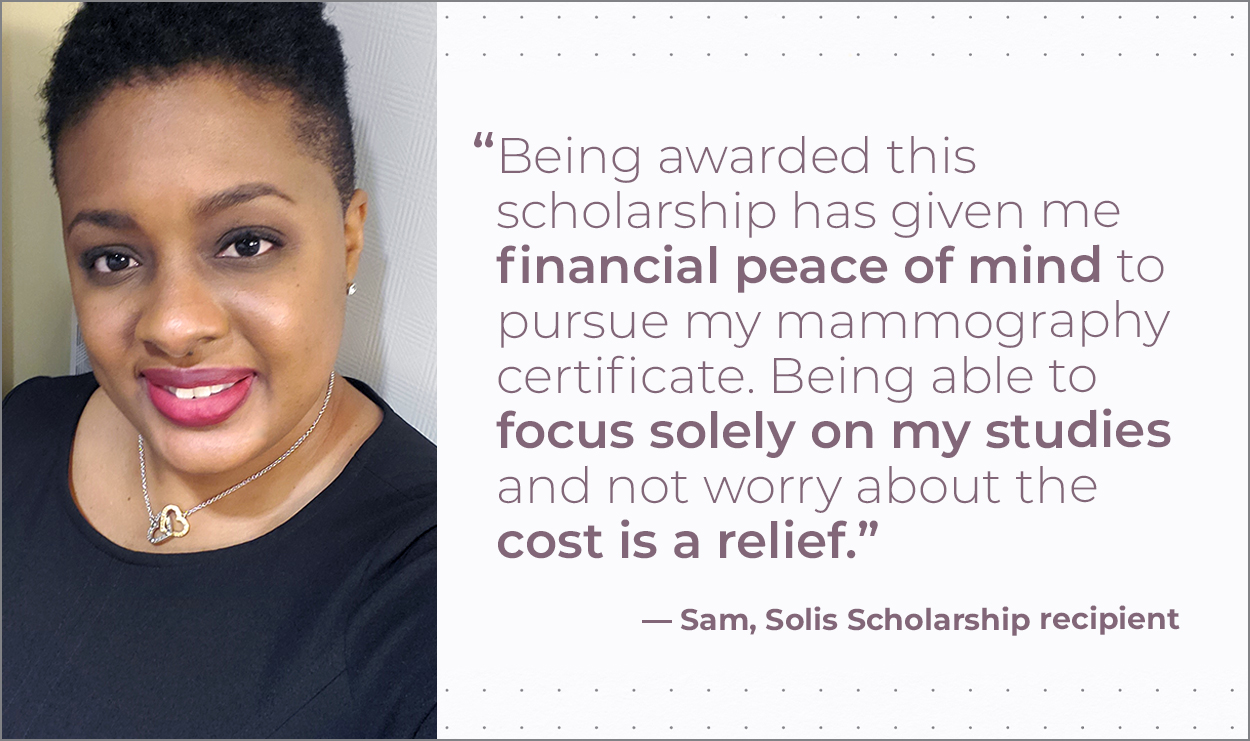 CEO Grant Davies offers insight into why the Solis Scholarship Fund was created.
To Donate
If you would like to support our mission of providing educational opportunities for the next generation of skilled mammography technologists, donate here.